South African Grammy award-winning DJ Black Coffee expected to land in SA on Tuesday evening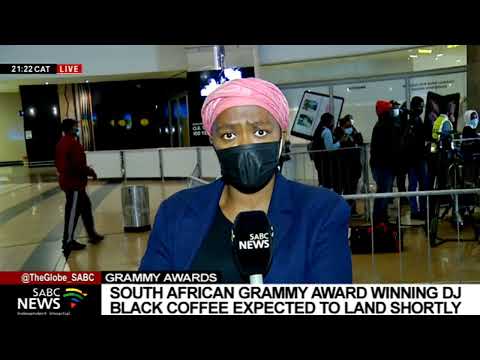 South Africa's Grammy award winning artist DJ Black Coffee has landed at the O.R. International airport after scooping a Grammy award in the United States on Sunday.
South Africa's most successful DJ took home the award for the best dance/electronic album at the 64th Grammy show on Monday morning.
Black Coffee, whose real name is Nathi Maphumulo, won for his album Subconsciously
For more news, visit sabcnews.com and also #SABCNews on all Social Media platforms.