Russia-Ukraine Conflict | Kremlin says no breakthrough in Ukraine talks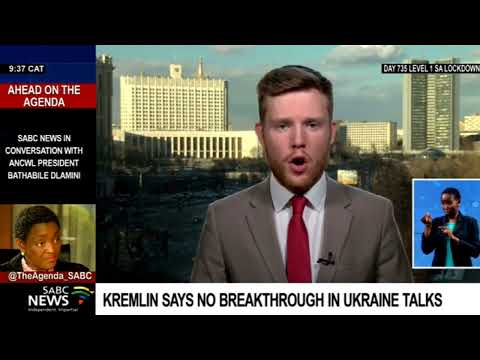 After Tuesday's negotiations between Ukraine and Russia in Istanbul, lead Ukrainian negotiator Mykhailo Podoliak says Russia is willing to let other countries guarantee Ukraine's security in return for it not joining NATO, which is one of Russia's principal demands. But earlier when asked to comment on talks, the Kremlin said it had seen no major breakthroughs with Kiev.
Stuart Smith has more from Moscow.
For more news, visit sabcnews.com and also #SABCNews on all Social Media platforms.