Israel's Knesset passes law barring Palestinian spouses: Prof. Farid Esak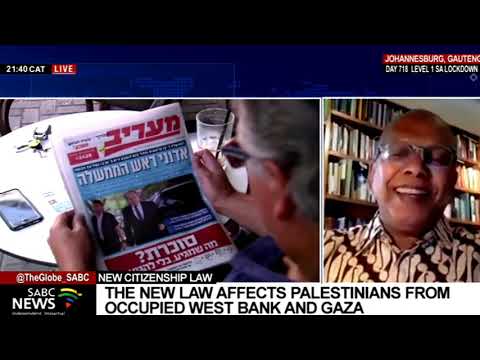 Israeli parliament has passed a law denying naturalisation to Palestinians from the occupied West Bank or Gaza married to Israeli citizens. The move has forced thousands of Palestinian families to either emigrate or live apart. Professor Farid Esak is with the University of Johannesburg, and a board member of lobby group Africa4Palestine. He joins us on Zoom.
For more news, visit sabcnews.com and also #SABCNews on all Social Media platforms.