Zimbabwe Wage Negotiations I Government and unions on a deadlock: Dr Mishack Ruwende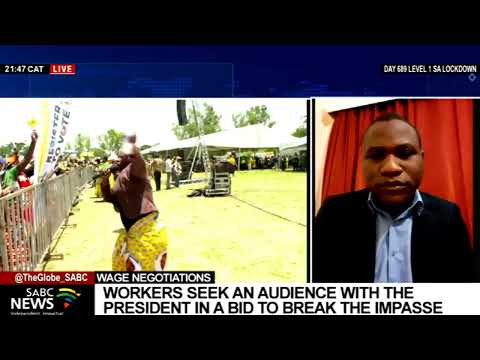 Zimbabwean President Emmerson Mnangagwa was set to meet with leaders of trade and workers' unions in Harare on Monday .
The meeting follows a salary negotiation deadlock between government and public sector workers.
Labour is demanding that salaries be increased six-fold and paid in US dollars. The employer has offered an increase of 20% across the board.
For more SABC News speaks to Dr Mishack Ruwende who is an executive member at the Doctors Association in Zimbabwe.
For more news, visit sabcnews.com and also #SABCNews #Coronavirus #COVID19News #Covid-19Vaccination #Vaccine on Social Media.