SONA Debate I MPs respond to Ramaphosa's SONA: Sandile Swana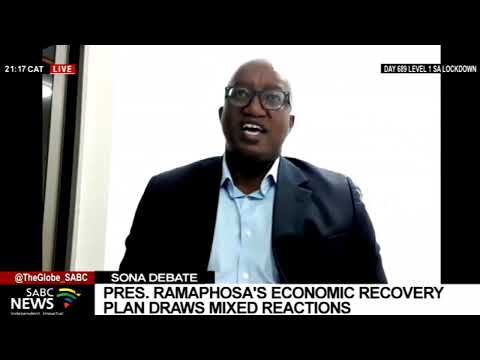 DA Leader John Steenhuisen says President Cyril Ramaphosa's stance on the economy is not coming from the DA's manifesto, but from its track record where it is governing.
Steenhuisen claims that Ramphosa's speech comes directly from the DA's playbook. The President drew mixed reaction when he told the nation last week that job creation was the private sector's responsibility. He said government's role was to provide the conditions for business to grow and generate jobs. Steenhuisen was speaking at the debate on the SONA, at the Cape Town City Hall.
EFF Leader Julius Malema says the country's unemployment rate has been the highest under President Ramaphosa's leadership.
Politicall analyst, Sandile Swana speaks to SABC News.
For more news, visit sabcnews.com and also #SABCNews #Coronavirus #COVID19News #Covid-19Vaccination #Vaccine on Social Media.