KZN Floods | Latest update with Nozintombi Miya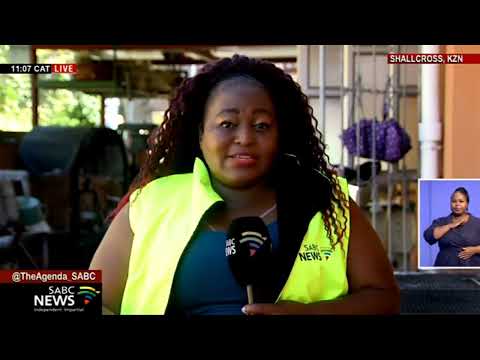 Umgeni Water says a rockfall due to the storms was responsible for the damage at its Durban Heights Water Treatment Plant.
This has led to water shortages across the City and its surroundings.
Meanwhile, Mop-up operations are underway in Umlazi, Ethekwini, following widespread incidents of looting overnight.
Several retail outlets including Shoprite U-Save and Boxer were left completely empty on Thursday morning.
For more on the story, we cross to Environmental Reporter Nozintombi Miya.
For more news, visit sabcnews.com and also #SABCNews on all Social Media platforms.