Russia-Ukraine | Biden brands Putin a war criminal: Prof John Stremlau weighs in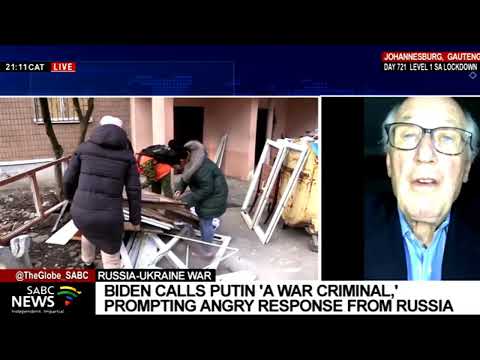 US President Joe Biden has branded his Russian counterpart Vladimir Putin a war criminal over his invasion of neighbouring Ukraine. Biden made an off-the-cuff response to a reporter's question. White House Press Secretary Jen Psaki says Biden was speaking from his heart. She says this was after seeing images on television of what she calls barbaric actions by a brutal dictator through his invasion of a foreign country.
Professor John Stremlau from the Department of International Relations, School of Social Sciences at Wits University shares more.
For more news, visit sabcnews.com and also #SABCNews on all Social Media platforms.