Retired Komani pastor in court for attempted murder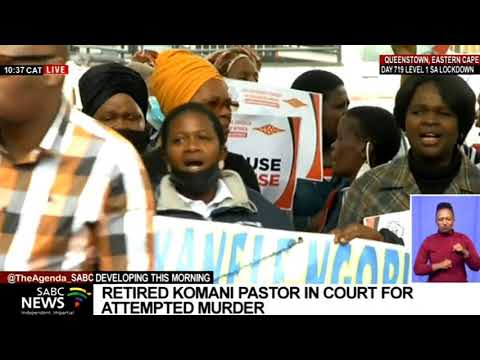 A 74-year-old man is appearing before the Komani Magistrate's Court in the Eastern Cape facing charges of attempted murder. It's alleged that the man plotted to have his wife killed and made it look like a suicide. She was hanged in anticipation that she would die but survived the ordeal. The suspect, who is a retired pastor, is expected to apply for bail.
SABC News reporter Abongile Jantjies brings us the latest from Queenstown
For more news, visit sabcnews.com and also #SABCNews on all Social Media platforms.