Job Mokgoro Resignation I Levy Ndou gives insight into the former premier's resignation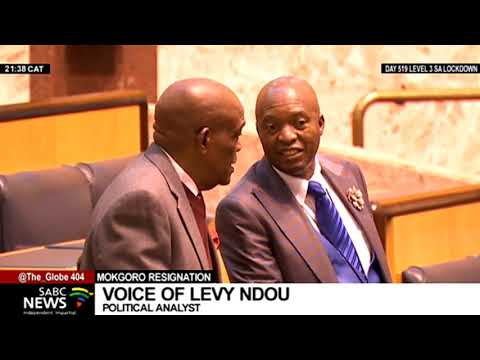 The Office of the Speaker of the North West Legislature has confirmed that they received a resignation letter from former Premier Job Mokgoro, stating that he is vacating his seat in the legislature. This paves the way for 67 year-old Bushy Maape to be sworn in as a member of the legislature and later be elected as premier. The ANC Interim Provincial Committee – the IPC – has been calling for Mokgoro's removal, accusing him of not taking instructions from the party. Reporter Zebilon Maine and video journalist Moleboheng Khaeane compiled this report. To talk more about Job Mokgoro's resignation we are now joined by Political Analyst from Tshwane University of Technology Levy Ndou.
For more news, visit sabcnews.com and also #SABCNews #Coronavirus #COVID19News #Covid-19Vaccination #Vaccine on Social Media.