The Black Women Caucus tackles GBV in townships: Mpho Chose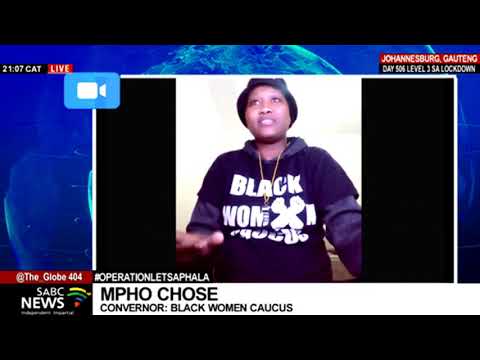 The Black Women Caucus in partnership with the South African National AIDS Council, the Embassy of France in South Africa, and Bee African today hosted #OperationLetsaPhala activation in Kathrada Park Informal Settlement, west of Johannesburg. The program seeks to facilitate dialogue on the effects of COVID-19 on women and children, focusing on gender-based violence and femicide, socio-economic effects, and disruption of health services. To get an understanding of the importance of the campaign, we are now joined by Black Women Caucus Programs Coordinator, Mpho Chose.
For more news, visit sabcnews.com and also #SABCNews #Coronavirus #COVID19News on Social Media.