Previewing Zambia's presidential elections with Arthur Davies Sikopo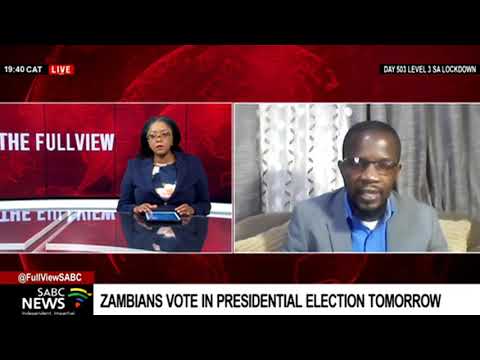 On Thursday Zambians head to the polls to vote in the country's presidential elections.
Current President Edgar Lungu will be seeking reelection. The leader of the opposition United Party for National Development, Hakainde Hichilema is also contesting the elections.
Zambians have raised concerns over the deployment of the military and elections being conducted during the Covid-19 pandemic. We are joined by our correspondent in Lusaka, Zambia, Arthur Davies Sikopo.
For more news, visit sabcnews.com and also #SABCNews #Coronavirus #COVID19News on Social Media.