DISCUSSION | Zuma in-person hearing back in court: Mpumelelo Zikalala and Adv Romeo Nthambeleni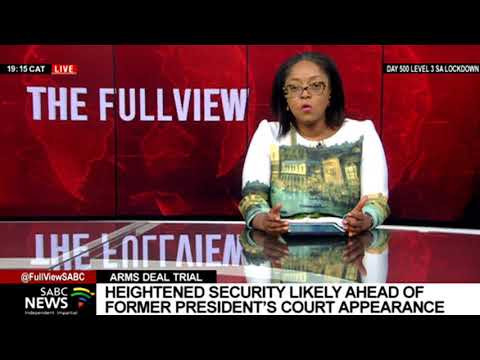 Former President Jacob Zuma will have his in-person hearing next week and get to see advocate Billy Downer face-to-face when his lawyers argue for the prosecutor's removal from the case, on Wednesday morning. The Pietermaritzburg High Court issued a directive that the hearing will be heard in open court – something Zuma's legal team has spent the last month motivating for. In their submissions to the court, filed on Monday, Zuma's lawyers said the court's proposal to have the hearing of Zuma's special plea application in his Arms Deal corruption trial heard virtually was a violation of the former President's right to a fair trial. Legal analyst Mpumelelo Zikalala and Advocate Romeo Nthambeleni join us to discuss the matter.
For more news, visit sabcnews.com and also #SABCNews #Coronavirus #COVID19News on Social Media.